company news
THE RESULTS OF TEXTILLEGPROM 2016 EXHIBITION
24 February 2016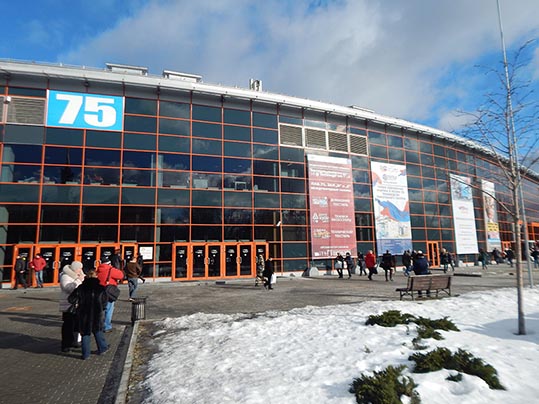 TIROTEX reviews the results of participation in the 46th TEXTILLEGPROM Federal trade fair for textile and light industry goods and equipment on return of TIROTEX team from Moscow.
A unique exhibition project, which has been holding the leading position among all textile and light industry exhibitions of the Russian Federation for more than 20 years, still dominates and shows a positive development dynamics. The presence of a great number of visitors and participants bears witness of the fact that Federal trade fairs of TEXTILLEGPROM fulfill inevitably their core task – to promote competitive products and, in doing so, support textile and light industry manufacturers.
According to the General Director, Andrey Mezhinskiy, there was introduced a highly topical programme, including events of different scopes, running along with the main event . There were held some business meetings with the continuing partners and new potential clients. Besides solving the problem of promoting the goods on the textile market of Russia, these meetings definitely faciliated a solution to more challenges. The meetings were also dedicated to solution of practical problems, including the problem of production of home textile articles in compliance with the demands of the contemporary textile market and consumer needs formed with a glance to the current economic position of the Russian Federation.
As regards the interest in Pridnestrovian goods taken by the guests of TIROTEX' booth, it should be noted that the number of guests was impressive enough. Within 4 exhibition days the company management and the specialists of TIROTEX conducted negotiations with more than 100 firms from different regions of Russia. They were both garment factories and wholesale buyers of fabrics and ready-made textile articles.
At the end of the fair TIROTEX was awarded with a Diploma from the promoter of the exhibition, CJSC TEXTILEXPO.
TIROTEX textile company expresses its gratitude to all guests who visited its booth for their interest, fruitful work and high estimate of TIROTEX' produce.