company news
TOUR TO MIDDLE ASIA FOR "WHITE GOLD", AUGUST 22, 2016
22 August 2016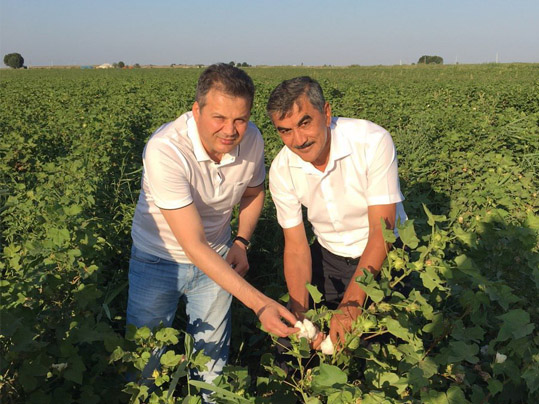 On the eve of the autumn cotton harvest, which is rightly called "white gold", the General Director of Tirotex , Andrey Mezhinskiy, visited a number of industrial enterprises in Kazakhstan and Uzbekistan.
- Andrey Viktorovich, what was the reason of your visit to the countries of Central Asia?
- There is a sign of a severe shortage of cotton fiber in textile market, while it remains the most-searched material in the textile market. Due to floods and the ensuing reduction of cotton production in Pakistan and China, our competitors have increased their purchases of cotton in Central Asia. Therefore, the volume of supply has decreased significantly in this market. According to experts, the current situation could lead to extremely negative consequences for the cotton industry. In this context, the purpose of my trip to South Kazakhstan was to discuss issues relating to the conclusion of futures contracts for the supply of cotton fiber. I held a series of negotiations and consultations with the heads of cotton reception centers and cotton processing plants. I visited Maktaaral district, Shardara district, city of Shymkent and Turkestan. General Director of a large cotton processing plant, Bolat Bahyzhanovich Tleuzhanov, arranged a tour to the fields where cotton is grown and told about the peculiarities of this production. During our meeting we discussed the possibility of conclusion of more favorable contracts. The fact is that earlier Tirotex bought already purified cotton fiber. Now we considered the possibility of signing a contract for the purchase of raw cotton, which will be further cleaned in the cotton processing plant, which has a significant economic benefit.
In May-June the management of Tirotex took an unprecedented move. For the first time in recent years, 6500 tons of cotton were purchased. Last time such a volume of raw material was purchased in Soviet times. And now it will allow the spinning and weaving sections of the factory to operate smoothly until the end of 2016, up to the supply of new crop cotton.