company news
TIROTEX LAUNCHES A TRADE AGENCY IN RUSSIA
02 November 2016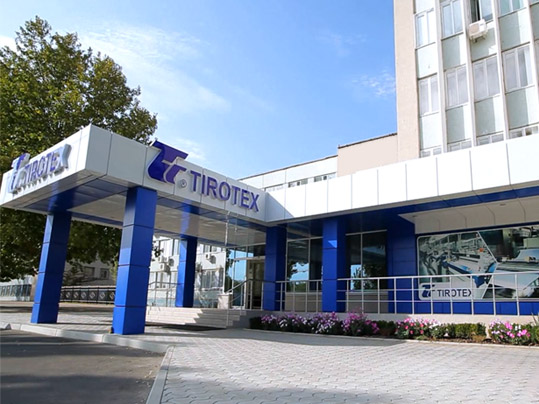 Tirotex is going to open its own store in Voronezh, in the territory of a multi-function complex named "Galereya Chizhova" (Chizhov's Gallery). The assortment of bed and table line has been already selected and will be delivered to Russia soon.
Besides that, they negotiated the possibility of building up a joint Russian-Pridnestrovian venture in the Voronezh Region. Shifting of a part of sewing capacities of Tirotex to a territory with more convenient business conditions can help to reduce customs costs. It will certainly influence the production costs in favour of consumers and increase the chances of Tirotex in expanding its activities in the Russian market.
We'd like to remind that this project has been realized thanks to activation of negotiations on the governmental level by the speaker of the Supreme Soviet of PMR, Vadim Krasnoselskiy, and the deputies of the Supreme Soviet, who initiated an interregional forum with the support of "Yedinaya Rossiya" ("United Russia") National Political Party, "Obnovleniye" ("Renewal") Republican Party, Chamber of Commerce of Pridnestrovie, "Buduscheye Pridnestrovia" ("Future of Pridnestrovie") Charity Fund and "Sozidaniye" ("Creativeness") humanitarian and economic development support fund. At that time, in September, the delegation from Voronezh was headed by the deputy of the State Duma, Sergey Chizhov. A two-days summit included a visit of Russian guests to Tirotex. When concluding an agreement with the General Director of Tirotex, Andrey Mezhinsky, the deputy of Voronezh Region Duma, Andrey Klimentov, said: "One month ago we visited the factory for the first time, and we were impressed with the quality of production and high technologies. Today we conclude an agreement for delivery of goods from Pridnestrovie because it is not just high quality, it is a unique product" (source http://www.infovoronezh.ru).
The September visit of the Russian Delegation resulted in agreement on launching trade agencies of Tirotex and KVINT in the territory of Voronezh Region. At the same time the parties agreed to establish conditions that could allow exporting the goods of such manufacturers as Intercenterlux and Aquatir to the Region.