company news
TIROTEX TOOK PART IN THE FAST TEXTILE 2016 TEXTILE FAIR
21 November 2016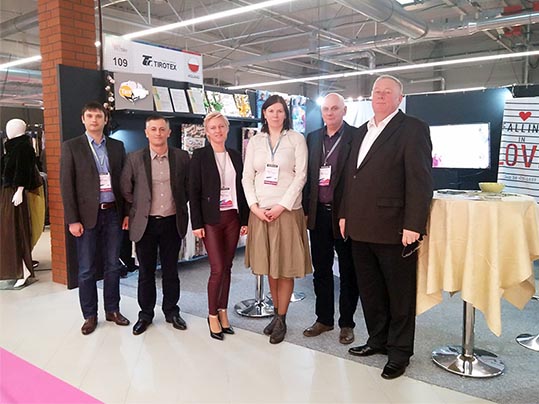 An international textile exhibition FAST TEXTILE, the most important event for Polish textile industry, was held in Poland on 17 - 19 November. The exhibition was held in the new PTAK WARSAW EXPO complex – the largest exhibition platform of Europe, in Nadazhin, close to Warsaw.
The main goal of this event is to create a business platform for establishing tight trade relations between the exhibitors and visitors. This year the exhibition was attended by more than 250 well known manufacturers of home textile, fabrics, yarn, accessories, clothes and equipment. A large group of international experts introduced global tendencies of textile industry to visitors, including prints, colours, new materials and latest technologies of the new Sprint-Summer 2017 season.
Latest season trends and recent developments were displayed at the stand of the European representative of TIROTEX, a Polish company FH «TEX-PRIM». Close cooperation of TIROTEX and TEX-PRIM began in the first half of this year, when the parties found an overall solution on promotion of the goods of the Pridnestrovian manufacturer to the new markets. As a result of this cooperation, they opened a representative office in Lods (Poland) in July 2017. Thanks to this mutual business, the last six months showed a significant tenfold growth of sales in Polish market.
The stand of TIROTEX was visited by business representatives from Poland, Czech Republic, Slovakia, Bulgaria, Hungary, Germany, Russia, Belorussia, Ukraine, Lithuania. As noted by guests, such a heighten interest in the products of the pridnestrovian manufacturer derives from the reputation of the company in the European market: guaranteed high quality, stable deliveries, advanced technologies. And the participation of TIROTEX in FAST TEXTILE will give an extra pulse for further development of business relations.