company news
TIROTEX STRENGTHENS ITS LEADING POSITION IN THE INTERNATIONAL COMMUNITY
19 June 2017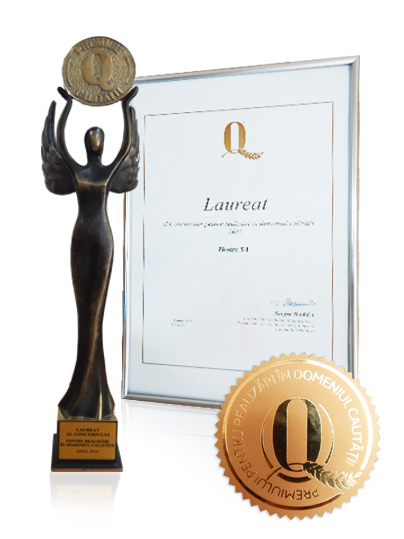 In its activities, the Transnistrian textile manufacturer is always guided by the quality policy, which sets the direction for the development of the organization. For a steady growth of its image in the international arena, "Tirotex" has identified the main priorities and values that are adhered to with all related parties - its workers, customers and end-users.
The incentive to support such high principles is participation in various international exhibitions and competitions. Tirotex has recently taken part in one of such significant events. The result of this serious event in the international producers` community was a convincing victory and a high award-the Grand Prix in the category "Award for Quality Achievements".
The General Director of the Transnistrian exporter, Andrei Mezhinsky, took part in the award ceremony, which took place on June 16 in Chisinau. When receiving the main prize, the head of Tirotex noted: "The victory in such a significant competition is prestigious for all producers and is necessary for building economic relations; it promotes the exchange of experience and best practices. But I would like to note that this victory would not have been possible without the efforts and painstaking work of the many thousands of employees of our enterprise. This award reflects the high level of professionalism of each employee of Tirotex. I take this opportunity to thank them for their creative and fruitful work, for the impressive results they have achieved in production. The work of each in his or her place multiplies the strength of our entire enterprise. There are no secondary workshops or units - they all form the potential and ability of Tirotex to be competitive and successful in its industry."