company news
TIROTEX COMPLETED THE CYCLE OF PARTICIPATION IN THE PROJECT BUY TRANSNISTRIAN!
01 November 2017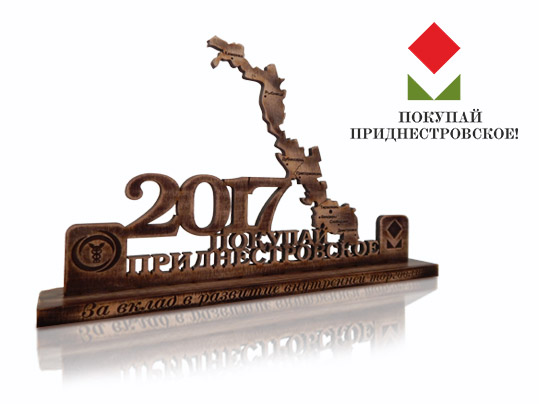 The holding of the exhibition was initiated by the Republican Chamber of Commerce and Industry and organized with the participation of the Transnistrian Government, ministries, departments, state administrations and Transnistrian producers. Within the framework of this event, TIROTEX also presented its products – sewn products of table and bed assortment. The project BUY TRANSNISTRIAN! itself started in the republic in April, since then organizers promoted local products 8 times - in the largest cities of Transnistria: in Tiraspol, Bender, Dnestrovsk, Slobodzeya, Kamenka, Grigoriopol, Rybnitsa and Dubossary.
Transnistrian textile company successfully took part in every city without exception. As noted by the Director General of Tirotex, Andrey Mezhinskiy, in the framework of the project sales totaled 265 thousand transnistrian rubles. The sales volume for 8 days is equivalent to the sales volume for a fortnight of any largest retail store of the retail center TIROTEX. These are good indicators not only in favor of increasing sales, but also reflect the growth of the increased interest of the Transnistrian consumer to domestic products. Andrey Mezhinskiy expressed the opinion that the project BUY TRANSNISTRIAN! must continue.
At the end of the fair, the specialist of the retail department of Tirotex textile company Margarita Minchenko was presented with a gift in memory of the participation of the Transnistrian textile company - a figure made of carved wood.
The transfer pennant with the symbol of the project, which the President of the Chamber of Commerce and Industry of the Transnistria handed to the Head of the Tiraspol State Administration Oleg Dovgopol at the opening of the project, passed from hands to the leaders of other cities at each event. At the final exhibition, the head of the city returned the pennant BUY TRANSNISTRIAN! Yuri Ganin for storage until the next season.