company news
OPEN DIALOGUE AS AN INCENTIVE FOR THE DEVELOPMENT OF BUSINESS RELATIONSHIPS
1 June 2021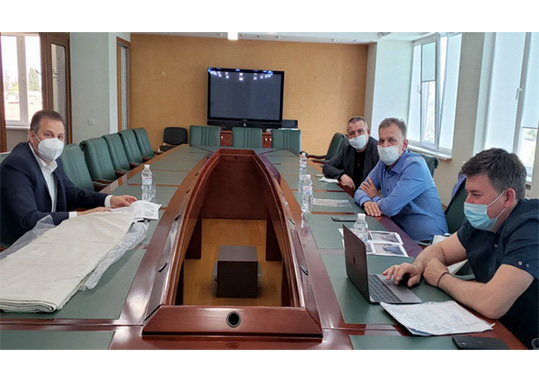 The heads of the well-known textile enterprises - the flagship of the light industry of Pridnestrovie, Tirotex, and the largest Belarusian manufacturer of flax products, Orsha Linen Mill, held a bilateral meeting within the framework of the working visit to Tiraspol.
The discussion between the general director of Tirotex, Andrey Mezhinsky, and the general director of the Orsha flax mill, Vladimir Nesterenko, focused on the issues of cooperation between the enterprises. The negotiations were also attended by the director of the Trade House "Belarusian Flax-Ukraine", Alexander Ivensky, and the head of the sales department in Ukraine and Moldova, Vladimir Khodevtsov. During the discussion, special attention was paid to the development of the product line. The parties discussed the main tasks and the first steps to be taken to study the technological capabilities of the production of Tirotex.
The general director of the Belarusian textile mill noted: "It was very useful to have a direct dialogue with Andrei Viktorovich, to understand the size and capacity of Tirotex, and also to evaluate the quality of the products. We hope for further fruitful and mutually beneficial cooperation."
In conclusion, the general director of Tirotex emphasized: "We have received interesting proposals for cooperation. A joint project can show very good results. I do not exclude the possibility of further development of partnership with the Republic of Belarus, taking into consideration our modern equipment and the products we can propose."